Lam Ho marvels at the powerful impact that WEFTA water and sanitation infrastructure projects have on rural and indigenous communities. It is what motivates the engineer to continue his volunteer activities. He cites, for example, the dramatic improvement in the quality of life made possible by the beneficiaries of WASH projects. He believes access to safely managed drinking water and sanitation is a benefit that developed nations take for granted.
Gaining a new perspective through WEFTA
A resident of Arizona, Lam is currently a state engineer for the USDA Rural Development. In 2009, while employed at Souder Miller and Associates, Lam was asked to evaluate projects in Panama. That was his first in-country experience, and he was equally excited and curious about the opportunity. He values the personal relationships he's built with the communities and the people that spearhead projects in host countries: "I've met so many wonderful, talented, and interesting people with the most insightful viewpoints that have helped me understand the world in a way I never would have seen otherwise."
Driven to solving water problems
Lam cuts to the chase when explaining his goals as a WEFTA volunteer: "I want to get projects started, moving, and built. That is done by preparing a plan and executing that plan. I help communities provide technical assistance in ways to identify and solve their water problems." Additionally, Lam aspires to playing a larger role in helping to secure funding for WEFTA projects in the future.
Among his most memorable experiences as a WEFTA volunteer, Lam recalls the time he was brought into the town hall of Chachacomani, Bolivia, and with the entire town in attendance, was presented with a poncho and a scarf that signified he was a part of the community. He recalls, "Being accepted as part of the community was one of the most moving experiences in my entire life."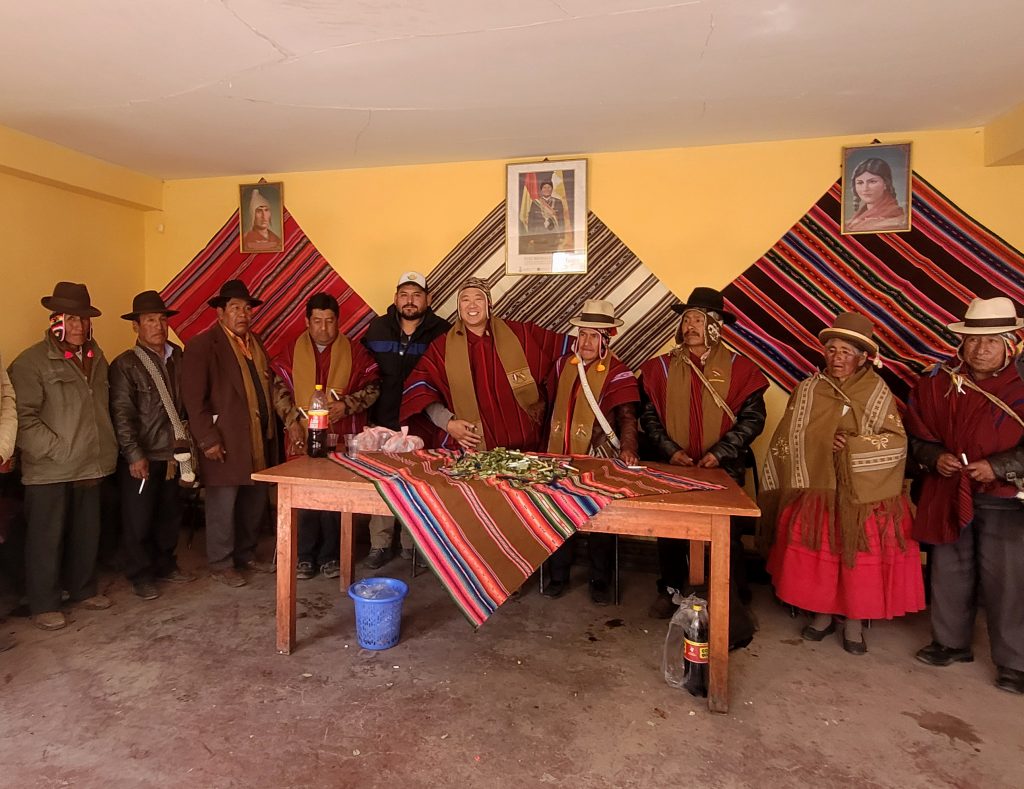 WEFTA volunteer Lam Ho (center) receives a poncho and scarf from the community of Chachacomani, Bolivia