Scott Andreasen
Independent Consultant (Arizona)
Engineer with expertise in Geographic Information Systems (GIS)
Royce Beaudry
Souder, Miller & Associates (New Mexico)
Engineer with expertise in water and wastewater treatment technologies and hydraulics
Ryan Biehl
Souder, Miller & Associates (New Mexico)
Engineer with expertise in water system hydraulics and water supply well design
Dennis Conner
Independent Consultant (Colorado)
Engineer/Project Manager with experience in infrastructure development in developing countries
Winn Cowman
Independent Consultant (Colorado)
Environmental scientist with expertise in policy, management, and stakeholder outreach
Bob Dunsmore
Certified Water Operator for Vallecitos (New Mexico)
Community development expert and technology specialist who has worked in 20 countries
Matt Earthman
US Army Corps of Engineers (New Mexico)
Geologist with expertise in geohydrology
Peter Fant
Independent Consultant (New Mexico)
Engineer with expertise in water and wastewater treatment technologies and hydraulics
Jason Gehrig
Tarrant Regional Water District (Texas)
Engineer with expertise in water treatment technologies and hydraulics
Kees Grootenboer
Independent Consultant (Mexico)
Sculptor and Architect with expertise in water project management, bio-digestors and community organizing
Lou Harrington
Independent Consultant (New Mexico)
Landscape architect with expertise in community organization, project planning and implementation, and program management
Lam Ho
Independent Consultant (Arizona)
Engineer with expertise in water and wastewater treatment technologies and hydraulics
Mark Howard
Souder, Miller & Associates (New Mexico)
Senior Civil Designer with expertise in preparation of Engineering/Construction Plans
Paul Kennedy
Souder, Miller & Associates (New Mexico)
Engineer with expertise in water and wastewater treatment technologies and hydraulics
John Lincoln
Independent Consultant (Idaho)
Engineer with expertise in water and wastewater treatment technologies and hydraulics
Alexandra (Alex) Litofsky
OHM Advisors (Ohio)
Water resources engineer with expertise in modeling systems and cross-cultural communication
Justin Logan
AQUA Engineering (Utah)
Engineer with special expertise in wastewater treatment technologies
Enrique Lozano
Independent Consultant (Honduras)
Civil Engineer with expertise in hydrology, assessing the feasibility of construction of local water projects, project management and community organizing
Ramon Lucero
Independent Consultant (New Mexico)
Project manager with expertise in community organization, water needs assessments, and project feasibility studies
Marvin Martinez
Souder, Miller & Associates (New Mexico)
Water and wastewater operator with expertise in start-up and troubleshooting of systems
Scott McKitrick
Souder, Miller & Associates (New Mexico)
Geologist with expertise in water treatment technologies and the effects of mining on water quality 
Richard Mulliken
Independent Consultant (Colorado)
Land Surveyor with expertise in mapping remote areas
Jason Obergfell
Independent Consultant (Bolivia)
Civil engineer with expertise in water resources, basic sanitation, and in-country project management
Linda Ochoa
Independent Consultant (Peru)
Retired teacher and ex-Peace Corps volunteer in Urubamba, Peru, community organizer and key point of contact for WEFTA in the Urubamba River Valley
Mary F. Ostrowski
Ostrowski & Associates, LLC (Maryland)
Science communicator with expertise in public health and disinfection
Emily Parker
Souder, Miller & Associates (New Mexico)
Engineer with expertise in hydraulics
Stephen Parker
Stantec (New Mexico)
Civil Engineer with expertise in water resources and hydraulics
Greta Quintana
Independent Consultant (New Mexico)
Engineer with expertise in structural design and analyses
Andrew Robertson
Souder, Miller & Associates (New Mexico)
Engineer with expertise in water treatment technologies and hydraulics
John Rocha
Independent Consultant (Colorado)
Land Surveyor with more than 30 years of experience in the field
Scott Rogers
AQUA Engineering (Utah)
Engineer with special expertise in wastewater treatment technologies
Braulio Rojas
Suma Jayma (Bolivia)
Executive director of an NGO with  expertise in community organizing and local government management
Jaime Rosas
Suma Jayma (Bolivia)
Senior technician in civil engineering and industrial mechanics, with expertise in water project design
Jorge Rosas
Suma Jayma (Bolivia)
Plumbing technician with expertise in manufacturing hand pumps and mechanical tools
Blanca Surgeon
Rural Community Assistance Corporation (New Mexico)
Water resource administration expert and community organizer
Tory Tadano
Souder, Miller & Associates (New Mexico)
Engineer with expertise in water treatment technologies and hydraulics
John Torres
Rodgers and Co. (New Mexico)
Highly experienced well drilling technician who has provided invaluable training to Suma Jayma staff on well drilling procedures
Aran Vogenthaler
Souder, Miller & Associates (New Mexico)
Designer with expertise in water treatment technologies
Tim Wellman
Independent Consultant (Colorado)
Program manager with expertise in community-based training, organization and mobilization for potable water and sanitation project implementation
Dale White
Tarrant Regional Water District (Texas)
Well drilling expert who has provided training to Suma Jayma staff in Texas, and again in Bolivia
Steve Wright
Independent Consultant (Oregon)
Engineer with expertise in water system hydraulics and water supply well design
Ewan Young
Vigil Enterprises, Inc. (New Mexico)
Project Manager with experience in water and wastewater technologies and design/build projects
John Di Ruggiero
WEFTA System Administrator
IT Network and application development with expertise in Geographic Information Systems (GIS).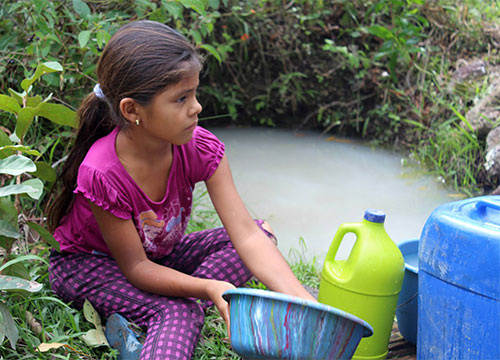 Water & Health
Since 2002, WEFTA has been connecting donors, engineers, and communities in Latin America and Africa, all with the common goal of ensuring access to clean drinking water for everyone.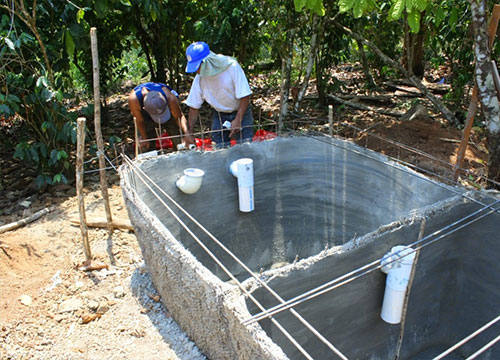 Sanitation & Environment
WEFTA engineers help facilitate community dialog leading to solutions for inadequate sewage treatment, and its environmental impacts.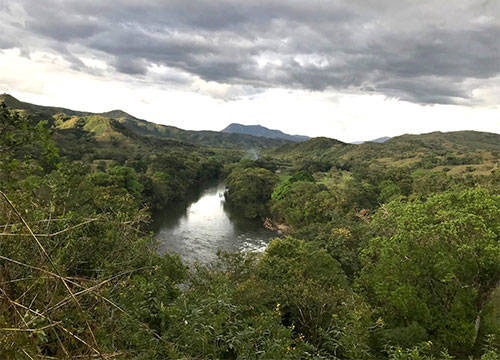 Development & Sustainability 
WEFTA volunteers work with the communities we partner with to develop the local skills needed to maintain and manage the water and wastewater systems constructed.