WEFTA improves lives in the communities where we work through the development of sustainable water and sanitation systems. 
Water Engineers for the Americas & Africa (WEFTA) is a unique non-profit water, sanitation, & hygiene (WASH) improvement organization that has worked to improve WASH resources for communities, schools, and healthcare facilities since its inception in 2002.
WEFTA strives to create lasting connections between communities who lack access to adequate safe drinking water and appropriate sanitation; professionals who want to apply their expertise on a volunteer basis; and donors who want to share their financial resources to provide WASH resources and capacity development to their less fortunate neighbors throughout Latin America and Africa.
Our Strategic Framework helps illustrate how the organization plans to meet the needs of the communities we serve and the people we represent.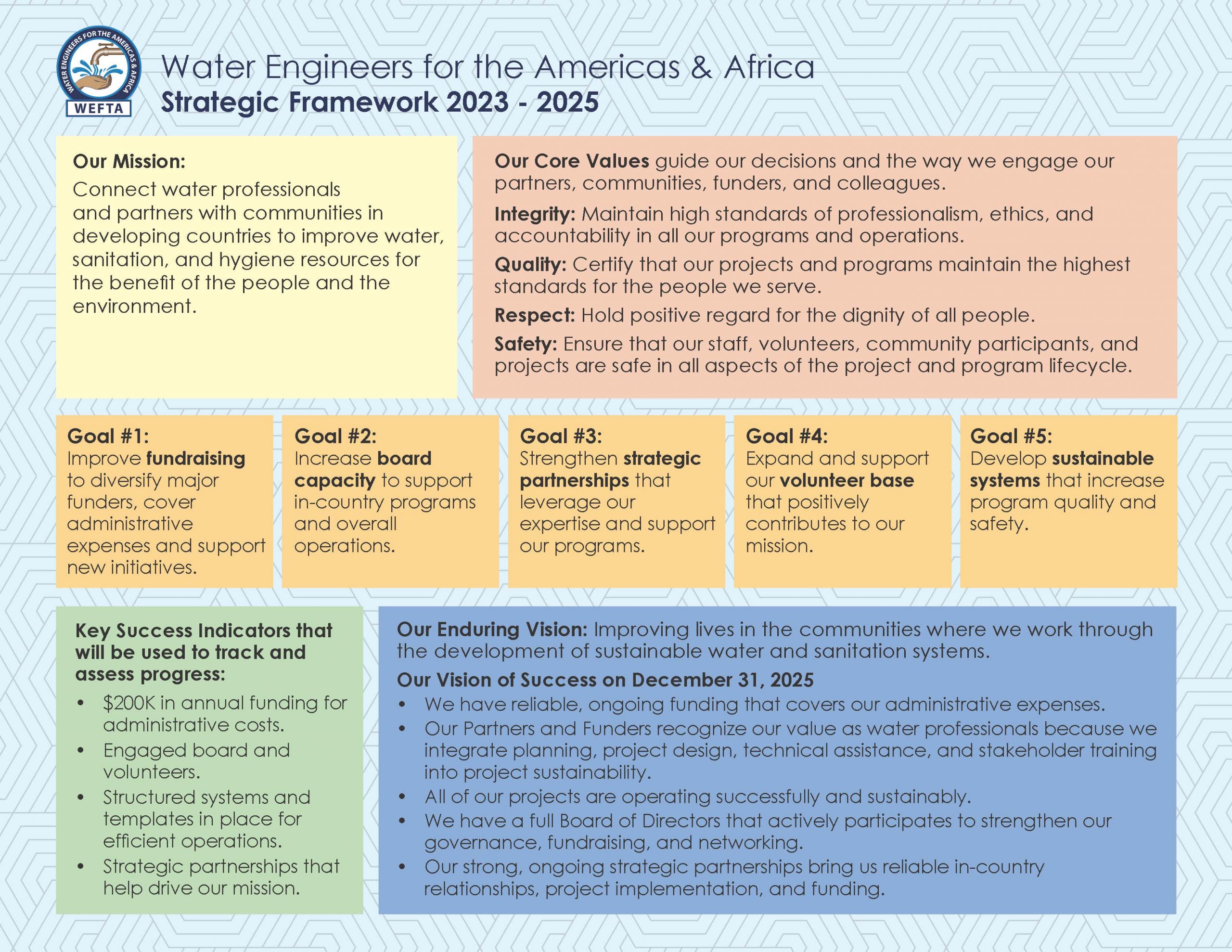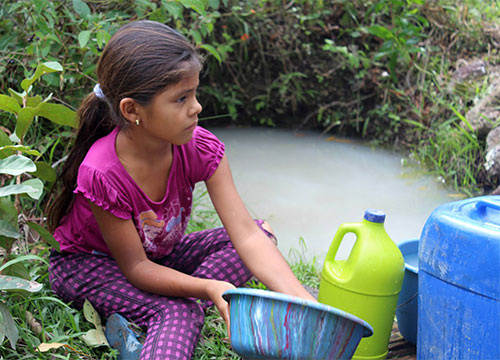 Water & Health
Since 2002, WEFTA has been connecting donors, engineers, and communities in Latin America and Africa, all with the common goal of ensuring access to clean drinking water for everyone.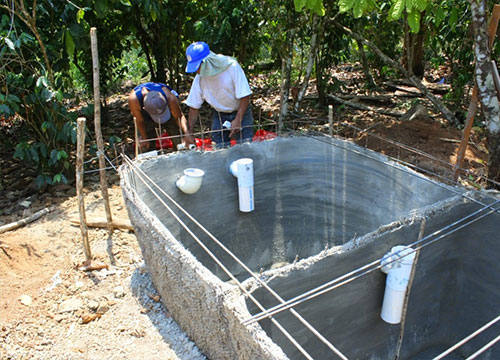 Sanitation & Environment
WEFTA engineers help facilitate community dialog leading to solutions for inadequate sewage treatment, and its environmental impacts.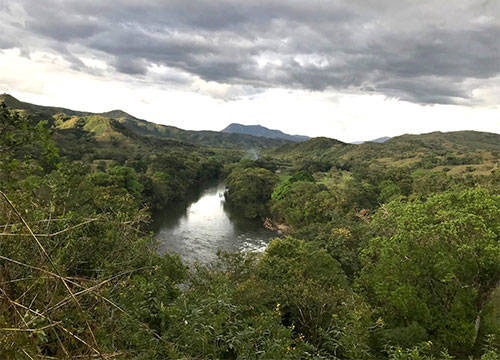 Development & Sustainability 
WEFTA volunteers work with the communities we partner with to develop the local skills needed to maintain and manage the water and wastewater systems constructed.