Stephen Parker finds joy in using his skills as a civil engineer to help others. As a WEFTA volunteer, he witnessed how a single project could impact multiple lives. A case in point was a visit to the Daughters of Charity Saint Mary's Convent and School in Ethiopia. The project featured a new well, water distribution system, and water storage tanks. Now complete, the project provides water to the convent, the adjacent school, and an HIV clinic, an incredibly impactful result, according to Stephen.
The value of WEFTA's in-country partnerships
As a student, Stephen kept his eyes open for volunteer opportunities. In WEFTA he found an organization focused on the long-term engagement of communities with their projects so that community members retain ownership of projects. Also significant is the fact that WEFTA's relationships with communities are not severed when a project is completed. Volunteers continue to assist with maintaining and managing water systems, Stephen notes, and a key part of that is in-country partnerships. Those partnerships, he believes, are vital to both developing and implementing projects. "Local knowledge and experience help to create projects that will be viable for the long term. Additionally, working with in-country partners in construction allows the work to continue, even when we can't be in the field," according to Stephen.
The Parkers: A WEFTA couple
Helping others through WEFTA is a joy Stephen shares with his wife, engineer and fellow WEFTA volunteer, Emily Parker. The Albuquerque-based couple even worked together to support a WEFTA project in Africa. They both see their volunteer work continuing into the future, with Stephen especially focused on planning and design work in Ethiopia.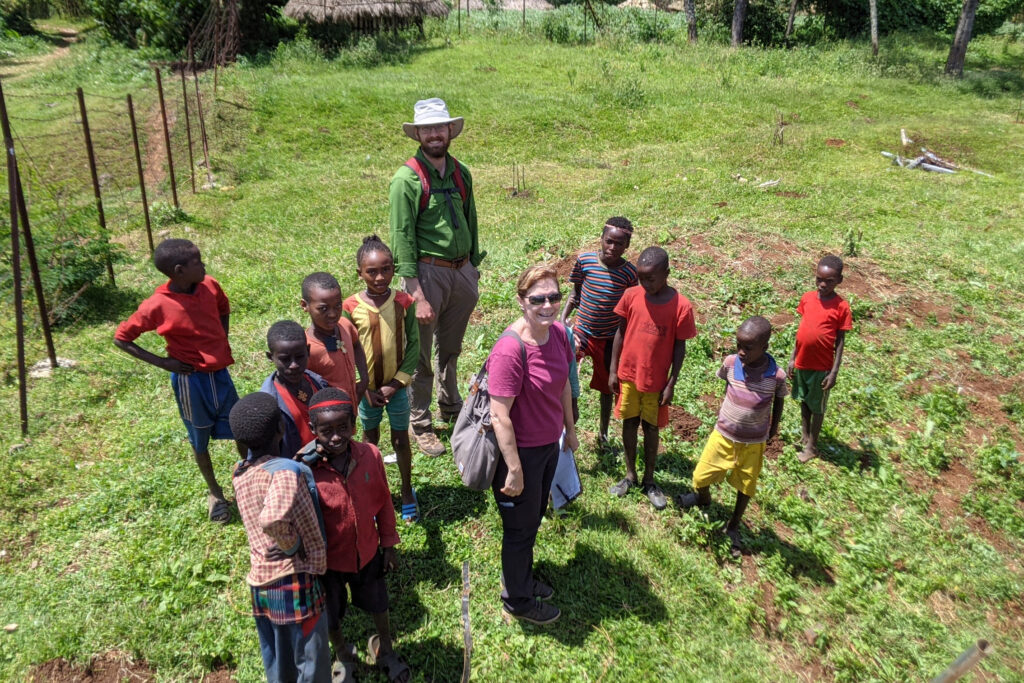 WEFTA volunteer, Stephen Parker (back center), and VHP team member, Cindy Nichols (front center), visit with community children at the Chebera Health Clinic in Ethiopia.