Mbinga WASH Improvements Project (4 Healthcare Facilities)
 $461,036 still needed to complete this project
Total Project Cost: $645,450
Project Location: Mbinga and Nyasa Districts, Ruvuma Region of Tanzania 
Project and Program Background
4 Healthcare Facilities run by the Benedictine Sisters – Lundu, Lituhi, Ruanda, and Litembo
This 4-healthcare facility project was introduced to WEFTA by our partners working in rural disadvantaged communities in Tanzania. WEFTA has been working with our in-country partner, Sanitation and Water Action (SAWA), on the water, sanitation, and hygiene (WASH) resources improvement project for the central hospital in the region, Mpapa Hospital. These 4 healthcare facilities (HCFs) are satellite facilities within the Mbinga and Nyasa Districts and, like Mpapa Hospital, are also run by the Benedictine Sisters of the Mbinga Diocese. Current WEFTA donors have contributed $10K to the project's first phase, which included HCF WASH status assessments and the development of scopes of work and fees for the planned WASH improvements at each facility.
One in four healthcare facilities around the world lacks basic water services, impacting over 2 billion people, according to the 2019 report by WHO and UNICEF Joint Monitoring Programme for Water Supply, Sanitation and Hygiene (JMP). It also finds that one in five healthcare facilities has no sanitation service, impacting 1.5 billion people.
WEFTA collaborates with strategic partners to evaluate healthcare facilities (HCFs) that lack access to water, sanitation, and hygiene (WASH) resources, primarily water supply and wastewater treatment. There is a critical need for WASH resources in healthcare facilities throughout all regions WEFTA serves.
Lundu
Lundu Parish is located near Lake Nyasa in a newly formed Nyasa District which split from Mbinga District and is located approximately 152km from the town of Mbinga. The parish center consists of a number of institutions such as the Church, primary and nursery schools, dispensary, sisters' convent, and priest compound. The Church has about 2,577 followers, 586 pupils for primary and nursery schools along with 2 priests and 2 sisters. The dispensary provides healthcare services to more than 5,250 people with an average of 180 outpatients per day (OPD), 50 inpatients per day (IPD), and 10 deliveries per month.
Lituhi
Lituhi Parish Center is in Nyasa District, located 178km from Mbinga through Mbabay. The center has five institutions which include the Church, sisters' convent, hospital, and priests' compound. The Church has 3,600 followers, 2 priests, 3 sisters, and 6 workers. Lituhi Hospital has 37 staff (16 male and 21 female) providing health care services to about 40,000 (from 23 villages) with an average of 420 Outpatients Per Day (OPD), 150 Inpatients Per Day (IPD), and 50 newborn deliveries per month.
Ruandu
Ruanda Parish Center is located in Mbinga district approximately 92km from the town of Mbinga. The center has a number of institutions including the Church, St. Luke secondary school, nursery school, sisters' convent, priests' compound, and hospital. The Church has 1,000 followers, 61 pupils, 3 priests, 2 sisters. The Hospital provides health care services to more than 30,000 patients from 10 villages and neighboring districts of Nyasa and Ludewa, with an average of 714 outpatients per day, 149 inpatients per day, and 50 newborn deliveries per month.
Litembo
Litembo Parish Center is located in Mbinga district approximately 33km from the town of Mbinga. The Center has a church, Priest house, Sisters' convent, staff apartments, and hospital.  The Hospital is a referral hospital with 199 staff (77 male and 122 female), providing health care services to over 49,797 people from Nyasa and Mbinga districts with an average of 1,800 outpatients per day, 466 inpatients per day, and 96 newborn deliveries per month. Additionally, there is over 1,000 health students expected to be registered at the a recently constructed Health College.
Water, Sanitation, and Health (WASH) Concerns
All four of the HCFs in this project suffer from a lack of access to a consistent potable water supply to serve the HCFs, the buildings within the compound including the schools, churches, the staff quarters, and also provide community water taps to the communities surrounding each of the HCFs. The sanitation infrastructure is either very dilapidated or non-existent. Patients, staff, and the communities surrounding the HCFs are challenged to find adequate and safe places to defecate, perpetuating the contamination cycle which negatively impacts human health and the environment.
Proposed Project
The proposed project would supply each of the health centers with adequate, reliable water. Perennial spring catchments within reach of each of the HCFs will be tapped and protected, then water will be brought by transmission line to new proposed ferrocement storage tanks. From the supply tanks, water will be distributed to the compound buildings, giving the Hospital priority, then will pass outside the compound to a community tap where the surrounding inhabitants will be able to fill containers to bring back home. The Hospital will see rehabilitated or new bathrooms complete with handwashing stations, showers, and separate bathrooms for staff and patients.  The project design for wastewater treatment provides septic tanks and absorption pits. The septic tanks are designed to retain the wastewater for 2 days and afterward flow into the absorption pits for further decomposition. The sizing of all components of the design will be adequate, not only for the current needs of the health center but also for the future, taking into consideration the projected growth of the health center. The compound buildings will also see rehabilitated or new bathrooms with the same design and treatment as the Hospital. Finally, incinerators will be built at each of the HCFs for burning medical waste, and sanitary placenta pits will be built to handle waste from the maternity wards.
Sustainability Considerations
Improved water and sanitation alternatives for each of the 4 HCFs will have several social, environmental, and economic benefits. The social benefits are experienced by the health care workers, patients, and community. Improved water supply will allow the health care workers to follow safety procedures to eliminate the spread of infectious diseases between themselves and the patients. Sanitary working conditions will likely decrease fatality rates and increase infant survival rates within the community. Implementing improved sanitation practices will decrease the likelihood of contaminated soil and water and reduce the spread of water-borne and fecal diseases. One environmental benefit is that soil and water are less likely to be contaminated with human waste. The health centers will have additional public health benefits from this project because time spent fetching or collecting water can now be spent with patients. Better health practices will expand educational, economic, and sustainability benefits to the community.
Community Engagement
Staff members of the 4 HCF's, the Mbinga Diocese, the Districts of Nyasa and Mbinga, in addition to local community members, will continue their training on proper operation and maintenance of the systems put in place to ensure sustainability. WEFTA volunteers and circuit riders will make annual visits to the community for post-construction follow-up. The community is contributing 25% of the total project cost in the form of labor and local materials.
WEFTA Volunteers
WEFTA will donate engineering and post-construction follow-up to this project equating to 15% of the total project cost.
If you would like additional information about this project, please contact us.
Donate to the Mbinga WASH Improvements Project Today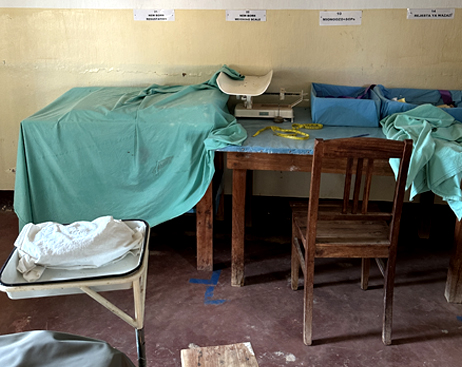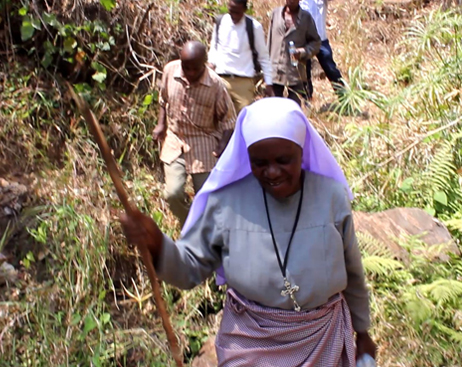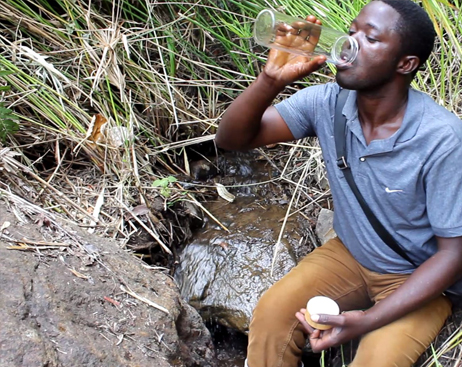 Completion of
this project will positively impact
over 120,000 lives! 

Improving WASH resources helps reduce water and sanitation-related diseases and saves lives!

Our commitment is to the long-term success of the projects we're involved with and it doesn't stop when construction is complete.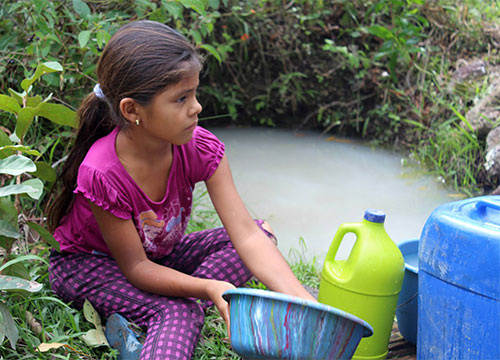 Water & Health
Since 2002, WEFTA has been connecting donors, engineers, and communities in Latin America and Africa, all with the common goal of ensuring access to clean drinking water for everyone.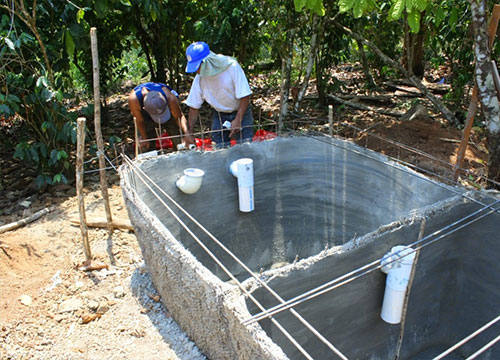 Sanitation & Environment
WEFTA engineers help facilitate community dialog leading to solutions for inadequate sewage treatment, and its environmental impacts.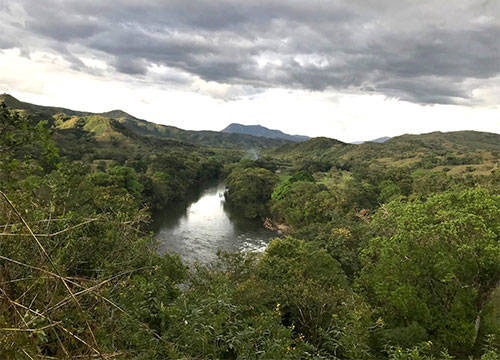 Development & Sustainability 
WEFTA volunteers work with the communities we partner with to develop the local skills needed to maintain and manage the water and wastewater systems constructed.