Phase 1 of the Mpapa Health Center WASH Improvement Project in Tanzania is complete!
Construction began in May 2022 of a multi-phased water project for the Mpapa Health Center in Tanzania. In collaboration with our Tanzanian in-country partners, Sanitation and Water Action (SAWA), the first phase of this project is complete. This first phase included source capture, transmission lines, water storage, facility plumbing and fixture improvements, and facility/community tap stands.
Check out the recent Progress Report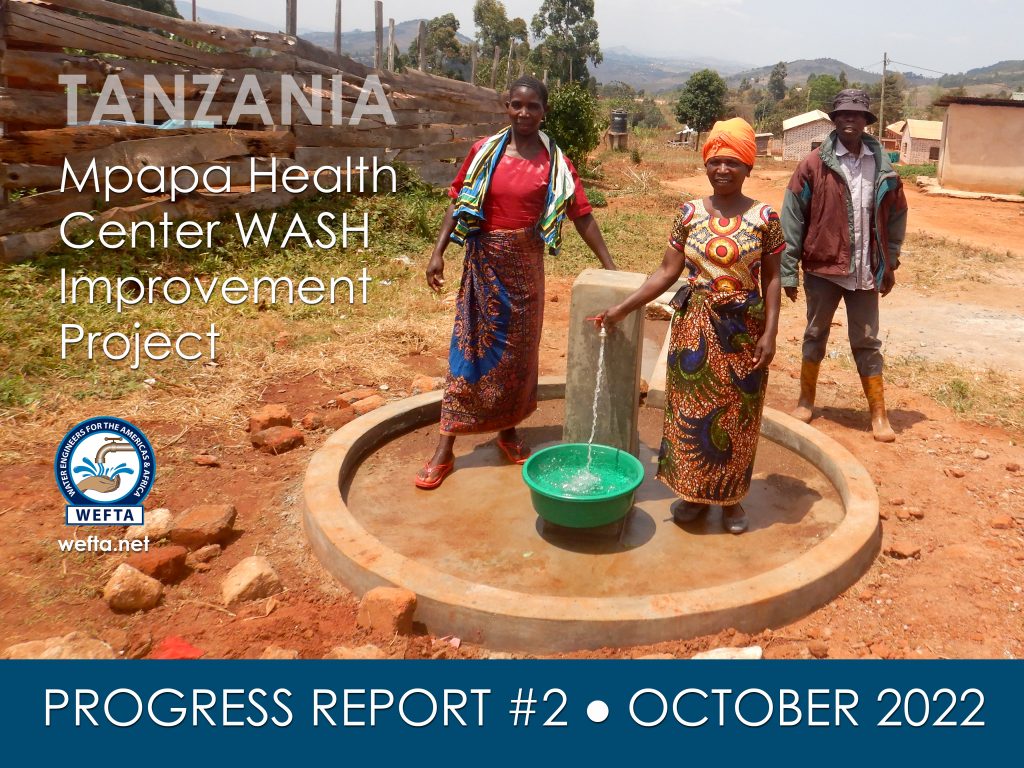 The Mpapa Health Center is located in the rural region of Mbinga in southwest Tanzania and serves over 2,100 people. The catchment area of this project includes the health center, Church, parish house, Sisters' convent, and the Vocational Education Training Center, as well as the Village of Mpapa and the primary school.
We are grateful for our generous donors in supporting the first phase of the water supply portion of this project. We are currently seeking donors to fund the second phase of the water supply portion of this project which will include water treatment, followed by the third phase of the project: wastewater system construction.
These WASH Improvements for the Mpapa Health Center are critical to helping reduce the spread of illness and save lives!

Consider donating today to help complete this project.
Contact us or visit our Priority Projects tab to learn more about this project and other WEFTA projects and programs.